Who we are
Miami Private Tours With Stellar Miami Tours!
We are Miami's luxury private tour operator. Stellar Miami does not offer your average big-bus tour. We provide a 5-star private tour experience with Stella, the "Glam Historian". Your tour includes private transportation and will be curated specially for you.
Come with us as we explore Miami through the rich culture and taste the best local food. Along the way, you'll be entertained with exciting stories of Miami's history. Whether you want to explore downtown Miami, South Beach, or the Cuban culture of Little Havana, our Miami tours are created for you.
South Florida has been home to us for over 40 years. We know where to go, what to see, and, best of all, what to eat! You'll see the popular Miami attractions plus a few hidden gems. We'll even offer suggestions for the best restaurants to visit after the tour.
Explore our activities
We offer 1/2 day 4 hours for $600 max 6 people and a Full day 8 hours for $900 max 6 people. NOTE** (This is a unique and fully customizable experience. We can change the start time and destinations per your preferences. Contact me and I will create a day that you will never forget!!) As we travel in comfort in a luxury Palisade Calligraphy around 3 cities (Miami, Miami Beach, and Coral Gables) I will show you the most picturesque spots while we take a historical journey through time in one of the most exciting cities in the world. We will also learn about headline-making events as we pass through all the famous and trendy attractions such as the funky and hip Wynwood Arts District, the chic design district, and the vibrant Little Havana. As an amateur photographer, I know many great locations for photos, so we will stop to take some flattering pics of you For Your Page! Check out my Social Media profiles at Stellar Miami Tours.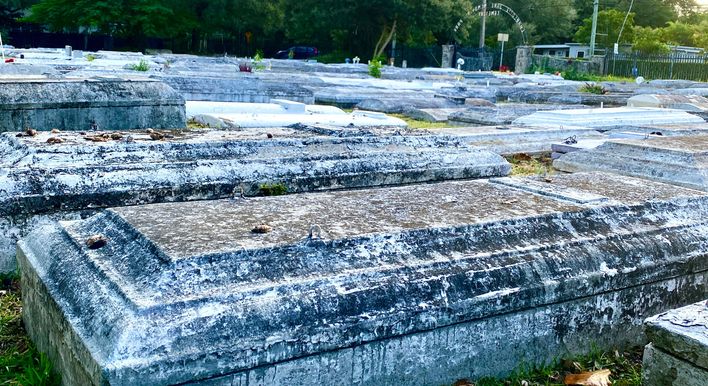 Are you ready for a titillating VIP tour of Miami while learning about salacious crimes and spooky ghost stories? I started as a guide in 2012 and then Stellar Miami Tours in 2018 and now I run a variety of private tours. On this FUN city tour, we will travel in a luxurious black 2021 Palisade Calligraphy SUV through Downtown Miami and the Brickell Financial District, into the bohemian and Bahamian Coconut Grove, and into Coral Gables to the Biltmore hotel. As a native of Miami, I promise to leave you feeling like a local when we are done, but keep you laughing along the way.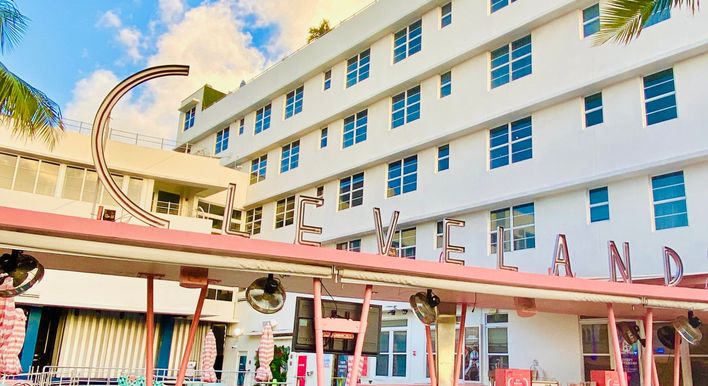 Miami has become one of the most diverse, beautiful, and wealthy cities on the planet, and this is reflected in the AMAZING culinary options available throughout South Florida. On this tour, we will begin in South Beach and then cross the bridge to Downtown Miami, the Brickell Financial District, Little Havana, and Coconut Grove. We will try typical international foods that reflect the diverse community, including Pastelito, Empanada, Shrimp ceviche, Mexican street taco, Cuban coffee and Key lime pie.
Private Tours In Miami
I proudly offer full-day and half-day tours in Miami. This exciting city offers so much to see and do that having me lead the way will enhance your experience tenfold! Miami Beach visitors and locals alike will appreciate the expert knowledge of local history that is woven into our city tours.
For holiday travelers, I know how precious your vacation time is, and I want to make it special. Whether you are here with family, traveling as a couple, with a small group of friends, or even a team-building experience with co-workers, I will make your tour a memorable experience.
Amazing Architecture
A history tour of the city would include visiting ancient sites, learning about the culture and customs of the city, and seeing the beautiful architecture.
Mouth Watering Food
A food tour of the city would include trying local delicacies, learning about the city's culinary history, and visiting the best restaurants.
Fun Experience
We focus on giving our guests a wonderful fun experience. Our goal is to make every tour an unforgettable one!
Location
What Makes Miami Beach Special?
While most visitors come to Miami for sunny weather, stunning beaches, and incredible international cuisine, there is even more to appreciate about this beautiful city. Miami's art galleries, eclectic architecture, and cultural diversity draw an international crowd looking for fun in this colorful destination.
There is a spectacular art scene in the Miami area. Two main art festivals, Art Basel and Coconut Grove Art Festival draw huge crowds each year. The Wynwood neighborhood arts district attracts visitors to see the art galleries, boutique shops, breweries, restaurants and more.
While you are here, be sure to check out the exciting nightlife of South Beach. You'll find world-class cuisine, nightclubs, and speakeasy bars with a lively party atmosphere. Travelers searching for fine dining have 11 restaurants to choose from in the greater Miami area with a coveted Michelin star.
Frequently asked questions
Most frequent questions and answers